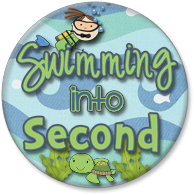 So yesterday was a fun day. I picked up some fun stuff at Lakeshore and Target. Went out to eat and saw Magic Mike (it was a lot more dark and depressing than I thought it was going to be).
Today we're on to
Day 3 of Courtney's giveaway at her blog
. Today the giveaway is for a $10 ScrappinDoodle's gift certificate. I know I would love that because I have a ton of DJ Inkers clipart and I'm so bummed that you can't use it for tpt items when selling. So it would be nice to get new clipart without spending any more money! Make sure to go click to win for today's giveaway! I know I already have!